Lois Dodd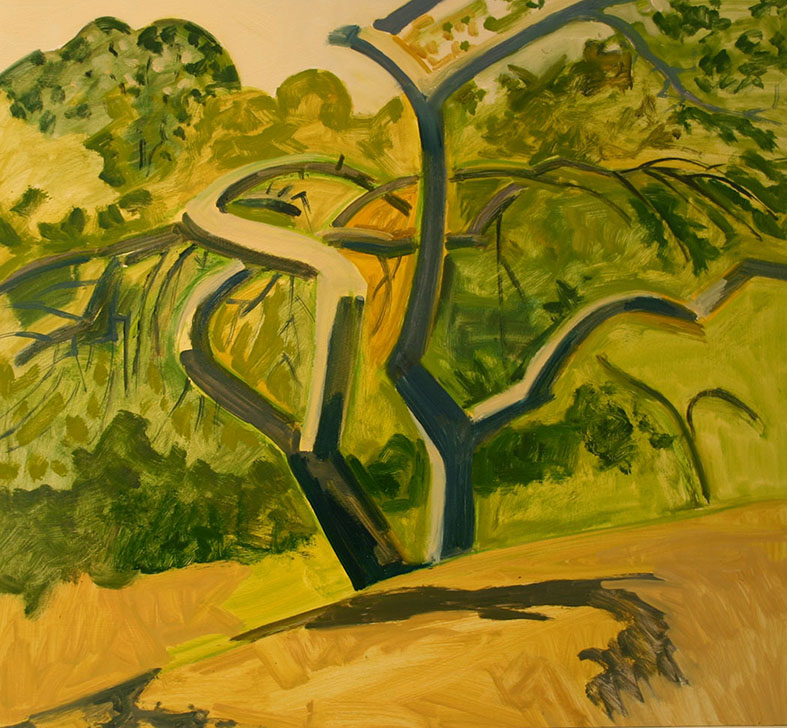 September Apple Tree, 2002, oil on masonite, 14 5/8" x 16"
Lois Dodd was born in Montclair, New Jersey in 1927. From 1945-1948 she attended The Cooper Union in New York. In 1952 she was one of five artists to establish the Tanager Gallery, where she exhibited until 1962. From 1971 to 1992, Dodd taught at Brooklyn College, and has, since 1980, served on the Board of Governors of the Skowhegan School of Painting and Sculpture. She is an elected member of the American Academy and Institute of Arts and Letters and National Academy of Design.
In 2012 – 2013 the Kemper Museum of Contemporary Art organized a traveling retrospective of Dodd's paintings. The exhibition was accompanied by the book Catching the Light (Barbara O'Brien, lead author). This year Lund Humphries published a monograph (Faye Hirsh, author) titled Lois Dodd, which launches the British publisher's "Contemporary Artists Series" and is available from the gallery.
---
www.alexandregallery.com/lois-dodd
&nbsp
&nbsp
&nbsp
&nbsp